Exhibition introduction
The digital economy has become the main economic form at present, and digital transformation is driving profound changes in production methods, lifestyles and governance methods. As a physical base carrying various digital technology applications, IDC data centers have always maintained a strong growth trend under the blessing of new infrastructure policies and the rapid development of the digital economy. During the "14th Five-Year Plan" period, the data center industry will enter a new stage of development. With the official and full-scale construction of the eight major nodes and ten clusters, the "East Number and West Calculation" project once again set off a new round of data center construction climax.
In June 2022, nine departments including the National Development and Reform Commission and the National Energy Administration issued a notice on the "14th Five-Year Plan for Renewable Energy Development", thoroughly implementing the new energy security strategy of "Four Revolutions and One Cooperation", implementing carbon peaking, The goal of carbon neutrality is to promote the high-quality development of the renewable energy industry. As one of the important loads, the data center should accelerate the improvement of the green energy consumption of the data center from the source and enhance the interaction ability of "source network load storage". It is urgent for the development of the data center and the increase of the proportion of green renewable energy.
In order to promote exchanges and cooperation, mutual benefit and market expansion in the data center industry, display and promote new products, new technologies, new equipment and experience achievements of data centers at home and abroad, and build a product, technology and application community with all elements of the entire industrial chain of data centers in my country , to promote the accelerated development of my country's data centers, the "2023 China (Shanghai) International Data Center Industry Exhibition and China Data Center Renewable Energy Technology Summit" hosted by CDCC and Ronco Expo (Shanghai) Co., Ltd. will be held on June 14-16, 2023 at Shanghai New International Expo Center. We invite you to join us in this industry event, so that all participants can get a close connection in an immersive viewing experience.
Last Show Review:
Hosted by CDCC, supported by China Investment Association Energy Investment Professional Committee and International Copper Association, 2022 China (Shanghai) International Data Center Industry Exhibition and 2022 3rd China Data Center Renewable Energy Technology Summit organized by Ronco Expo (Shanghai) Co., Ltd. , which will be successfully closed on August 13, 2022 at the Nanjing International Exhibition Center of "Jinling of Six Dynasties, Qinhuai of Ten Miles".
The event includes five major parts: technical special forum, data center exhibition, business activities, heavy release, and achievement sharing. Attracted companies including Alibaba Cloud, Tencent Data Center, 21Vianet, GLP, Huawei, CICC, ZTE, BDx, Evotec Electric, Meili Cloud, Mingde Energy, Chaoya Data Center, Chengdi Cloud Computing, Dell Technologies, CHATONE, GCCALLIANCE, Midas Electric, Tellhow Power, Cummins, Canatal, YMK, nVent, Nalco, Shengwei Intelligent, Shanghai Electric Gotion, Liangxin Electric, PYLONTECH , Eco-atlas, SOFARSOLAR, KE Electric, Shuangdeng Group, SWEP, Tyco Valve, Yeeka Lock, Winters, CEJN, Fast, Hangzhou Yunku, Yuandi,EverPro, Zhejiang Cooling, AVIC Optoelectronics, Zhuhai Dongfan, Infant Energy,Beisit, NISSEN, Baineng, Orient Electronics, Fullde Electronics, Qiyu Fire, Huasu Technology, Beiyu, Qunfang, UL,Hairi, Ruitai Fire, Sailorin, Sentu, etc., 107 well-known enterprises at home and abroad,made a wonderful appearance, with an exhibition area of ​​nearly 11,000 square meters, receiving a total of 11,032 professional audiences, and nearly 160,000 online photo and video live viewing .
Industry scholars, experts and business elites gather in Nanjing
This conference is aimed at leading Internet companies, financial industry, third-party data centers, operators, design institutes and other important guests, including special sessions on the theme of "Cross-Boundary Integration, Carbon Cable Future" and a session on "New Era of Data Center Operation" ( Co-hosted with Tencent Data Center), "Data Center Liquid Cooling Technology", "How to Build an Ultra-Low PUE Green Data Center", "Data Center Diesel Generator Sets", and "Data Center Electric".
In addition to the technical forum, it also made a wonderful appearance in the roundtable forum, the release of technical white papers, covering standards, technology, industry, management and other activity systems. Efforts will be made to build an international, professional and market-oriented exchange and cooperation platform integrating technology forums, industry events and cutting-edge exhibitions, comprehensively promote cutting-edge data center technologies, in-depth discussions on the future vision of the digital economy, and extensively promote in-depth cooperation in the data center industry , and achieved a grand event that linked online and offline.
"Zero Carbon Data Center Evaluation Criteria" launched
At the opening ceremony, the "Zero-Carbon Data Center Evaluation Criteria" was grandly launched, which is jointly edited by Zhongshu Smart Information Technology Research Institute and Beijing Jiuzhou Zero-Carbon Energy Research Institute. Units in the industry with outstanding contributions and positive will in the field of data center dual carbon are invited to participate in the compilation work. It is committed to guiding the data center to take the green and low-carbon development path of high efficiency, cleanliness, intensiveness and recycling by giving play to the leading role of standards, and accelerating the carbon neutralization process of the data center industry by establishing typical benchmarks.
Exhibition Scale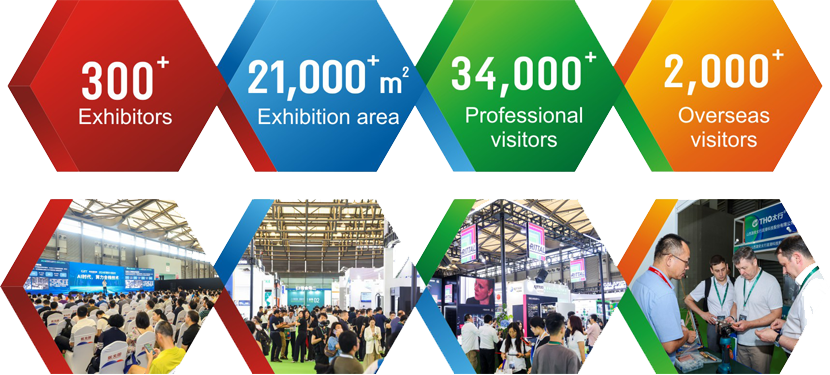 Target Industry Audience
Cloud bases, Data center investors and operators, Communications operators, Large network and e-commerce companies, Telecommunications, energy, finance, securities, radio and television, e-commerce, electronics, medical, national defense, education, customs, aerospace, and integrators , Engineering companies, agents, etc.
Exhibit Profiles
1,ICT equipment system:
1.1,IT facilities solutions: servers, storage and disk arrays, optical transceivers, databases, cabinets.
1.2,Network communication system: switches and routers, optical modules, firewalls and gateways, network architecture, data management and backup, and network security systems.
2,Data center infrastructure:
2.1,Power supply and distribution system: UPS uninterruptible power supply, EPS emergency power supply, HVDC, flywheel UPS, energy storage, battery, power distribution cabinet and cable, PDU, generator set and load test, bus and ATS, power quality, intelligent power distribution related products .
2.2,Refrigeration and fresh air systems: water-cooled chilled water units, air-cooled chilled water units, precision air conditioners, cooling towers, water cold storage, ice cold storage, plate heat exchangers, water pumps, pipes and valves, wet film humidifiers, cold air supply systems , Exhaust and drainage, and fresh air system.
2.3,Fire protection and security: fire protection system, video surveillance system, access control system, intrusion detection system, alarm platform.
2.4,Data center management: KVM switch, DCIM, environmental power monitoring system, RFID asset management system, 3D visualization.
2.5,Cabling System: Copper wiring system, Optical fiber wiring system, grid bridge, cable rack, optical fiber channel, logo, rack and cabinet.
2.6,Others: lightning protection, tester, large-screen display system, anti-static floor, fire blocking, etc.
3,IDC operator:
Telecom operators, Joint venture IDC, Private IDC, Cloud data center.
4,Related services: planning consultation and design, engineering construction, completion acceptance, rating certification, infrastructure maintenance, IT services and operation and maintenance.
5,Industrial applications: cloud computing, big data, data center leasing.

Participation procedures
1,Apply to determine the booth area and advertisement placement, sign the participation contract, and pay the participation fee as required;
2,"Exhibitor Handbook" will be issued 2 months before the opening of the exhibition (including: registration notice, booth decoration instructions, hotel reception, exhibit transportation instructions, trucks entering Shanghai, etc. service instructions);
3,The exhibitors will email the company logo, company profile, honor and qualification pictures, product profile and parameters, customer application cases and other information to idcexpo@ronco.com.cn after completing the exhibition procedures, so that the exhibition organizer can carry out pre-exhibition promotion .
How To Reach
East Hall (No.3 Entrance Hall) of Shanghai New International Expo Center
(#2345 Longyang Road, Pudong Shanghai)
1 From Pudong International Airport
Metro: Take metro Line 2 to Longyang Road Station
Maglev: Just 8 minutes from Pudong International Airport to Longyang Road Station, departures every 15 minutes.
Bus: Airport Line 6 or 3 to Longyang Road Station
Taxi: About 32 kilometers from Pudong International Airport to Shanghai New International Expo Center
2 From Hongqiao International Airport, Shanghai Hongqiao Railway Station
Metro: Take metro Line 2 to Longyang Road Station, or transfer to line 7 from Longyang Road and get off at Huamu Road
Taxi: About 28 kilometers from Hongqiao Airport to Shanghai New International Expo Center
3 From Shanghai Railway Station
Taxi: About 16 kilometers from Shanghai Railway Station to Shanghai New International Expo Center
Metro: Take metro Line 1 to People's Square, then transfers to Line 2 to Longyang Road Station, or transfers to line 7 from Longyang Road Station and get off at Huamu Road Station
4 From Shanghai South Railway Station
Metro: Take metro Line 1 or Line 3, and then transfers to Line 2 to Longyang Road Station, or transfers to line 7 from Longyang Road Station and get off at Huamu Road Station
Taxi: About 21 kilometers from Shanghai South Railway Station to Shanghai New International Expo Center